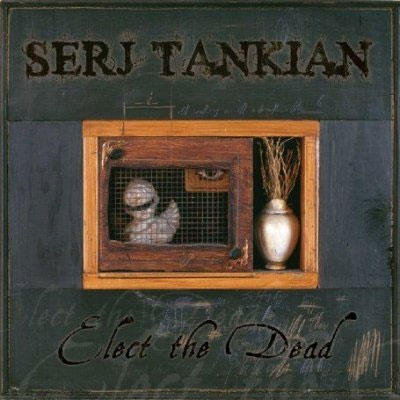 Le chanteur du groupe System of a Down (actuellement en pause), l'Arméno-américano-néo-zélandais (il est d'origine Arménienne et vivait jusqu'alors à Los Angeles mais a récemment acquis la nationalité néo zélandaise) Serj Tankian sort aujourd'hui son premier album solo : Elect the dead.
La vidéo du clip ci-dessus, Empty walls, premier single extrait de l'opus, présente des enfants singeant une guerre contre le terrorisme. Les références sont nombreuses, en particulier au 11 septembre 2001 lorsqu'un avion percute les deux tours faites de cubes à jouer, et à la Guerre en Irak avec l'ours en peluche descendu comme la statue de Saddam Hussein, une imitation de la torture d'Abu Ghraib, une voiture piégée, etc. Avant de conclure sur un défilé de Marines qui portent un cercueil couvert du drapeau national.
Chaque chanson aura son clip vidéo, l'artiste a le souci du travail bien fait (MySpace).
On l'aura donc compris, l'album rock est très engagé, à la manière des premiers disques de SOAD. « It's very wide sounding – lots of different sounding instruments. The excitement I had making this record was the same excitement I had making the first System record » dixit Serj Tankian.
Parenthèse indépendante de l'artiste, on peut déplorer la différence de tarif entre la France et les Etats-Unis. Exemple avec Amazon France et USA : 14,95€ et $9,99 soit 7,01€ (au taux actuel de 1EUR = 1,42494USD)…