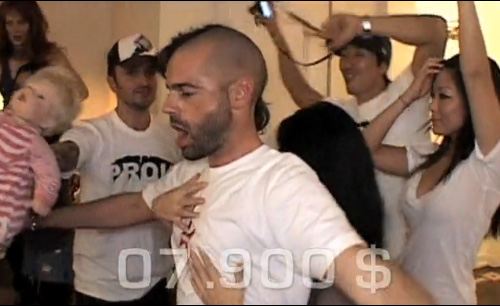 Le second single de Make the girl dance fait déjà largement parler de lui sur la toile. Le clip vidéo de Kill me est tourné dans le style trip américain où deux amis claquent tout leur argent, en l'occurrence $30 000 sur 8 jours.


Départ de Paris des deux Français vers New York City, Los Angeles et Las Vegas pour des délires dignes du film Very bad trip (The hangover), le tigre en moins. Avec le compteur de dollars qui défile, on s'aperçoit que la coke coûte plus cher qu'une pute dans une chambre de la cité du vice, que le poppers fait vomir et que c'est priceless de finir à poil en plein désert du Nevada.
Et vous, que feriez-vous avec 20 000 € à claquer en une semaine ?
Voir le MySpace officiel de Make the girl dance.
Revoir le clip du premier titre des Make the girl dance : Baby baby baby.