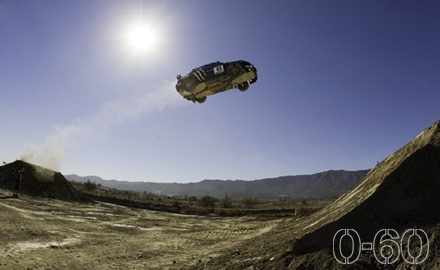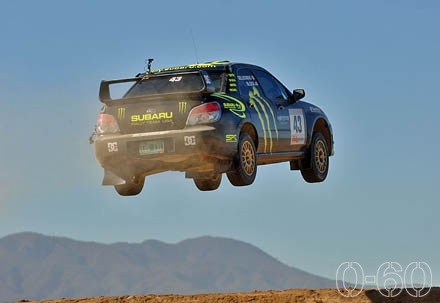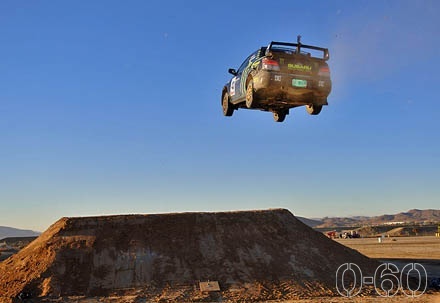 Il y a environ un mois en Californie, une voiture a réussi un gap jump (rampe de lancement et butte de réception, le vide entre les deux) de quarante (40) mètres ! L'auto était une Subaru Impreza et le pilote de rallye Ken Block.
Réaction du grand Colin McRae : « If that's for real, I will eat my driving shoe. Obviously fatherhood hasn't affected the size of your balls ». Bon ap !
A quand le backflip ?
Dégottage FatCat – source – vidéo ci-dessous.