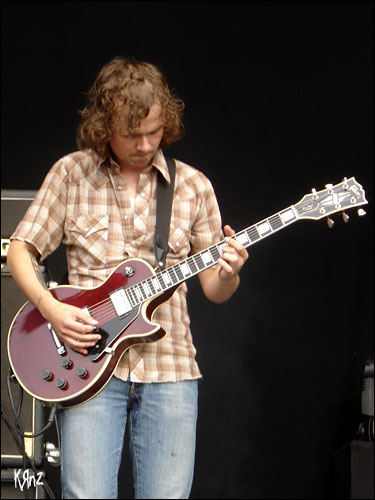 La dernière journée du festival des Eurockéennes de Belfort cru 2007 laisse le public profiter de mélodies plus électriques, en témoigne la programmation très rock de ce 1er juillet.
Arcade Fire est une formation indie rock québécoise de sept personnes. Leur particularité est d'user d'un large éventail d'instruments sur scène : guitare, batterie, guitare basse, piano, alto, violoncelle, xylophone, accordéon et harpe.
Pelican est un groupe originaire de Chicago composé de quatre membres. Leurs compositions sont de longues instrumentales sans paroles et sont influencées par divers courants musicaux comme le post-rock et le metal. Ils se désignent eux-mêmes comme un groupe de post-hardcore.
The Good, the Bad and the Queen est le nouveau groupe du leader de Blur : Damon Albarn. Leur unique album éponyme paru en janvier 2007 a fait découvrir cette formation au monde qui n'était à la base qu'un projet musical.
Guitares saturées, drum'n bass affolée, electro frénétique, l'expérience sensorielle unique ne laisse personne indemne d'une telle expérience. Le quatuor anglais de 65 days of static sait rester sur des rythmiques industrielles tout au long de sa prestation scénique.
Le duo originaire de Clermont Ferrand Cocoon est à Belfort grâce au soutien de Coca-Cola et du Tremplin Eurockéennes. Mélange de pop et de folk, la douce mélancolie repose les tympans des visiteurs du Malsaucy.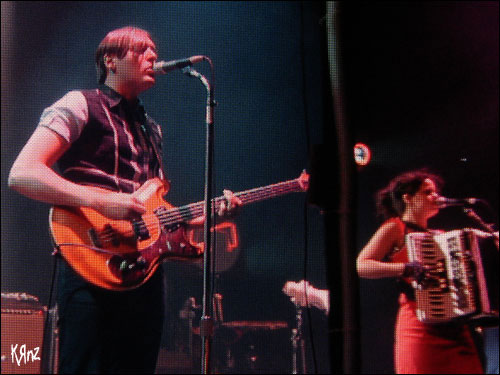 Arcade Fire composé de Win Butler, Régine Chassagne, Richard Reed Parry, William Butler, Tim Kingsbury, Sarah Neufeld et Jeremy Gara.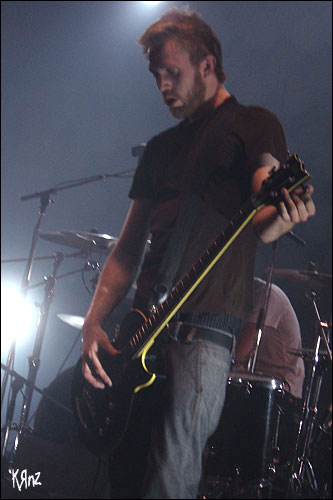 65 days of static (ou 65daysofstatic ou 65dos ou 65days) avec Joe-Fro, Paul Wolinski, Rob Jones et Simon Wright.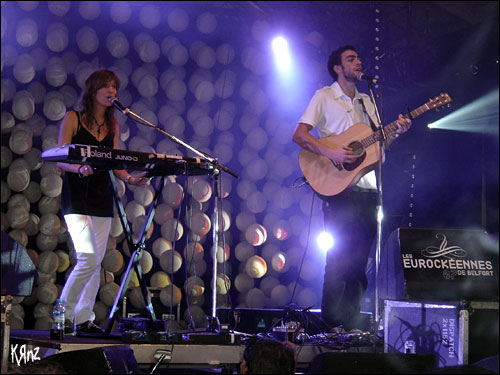 Mark Daumail et Morgane Imbeaud composent Cocoon.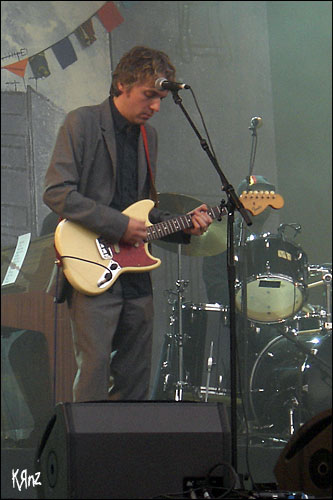 The Good, the Bad and the Queen
Entre Damon Albarn (Blur and Gorillaz), Paul Simonon (The Clash), Simon Tong (The Verve) et Tony Allen (Fela Kuti), qui fait le rôle de la Reine ?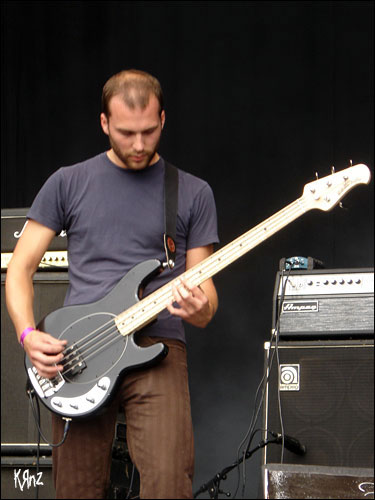 Pelican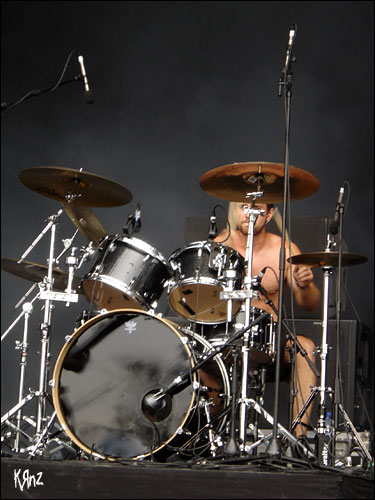 Pelican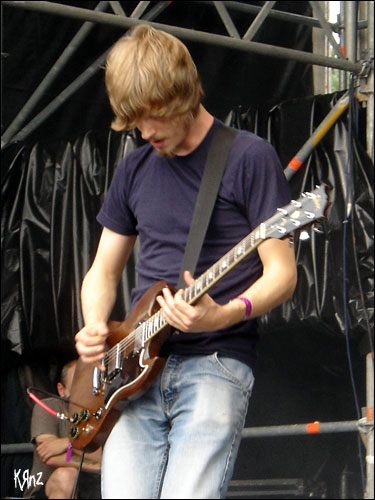 Les membres de Pelican : Laurent Lebec (guitare), Trevor de Brauw (guitare), Larry Herweg (batterie) et Larry Herweg (basse).