Déjà décrié dans d'autres festivals de rock, le rappeur Jay-Z ne s'est pas démonté pour se produire sur les scènes centrales des Rock am Ring et Rock im Park 2010. Son passage au Nürburgring, entre deux grands noms du rock, Slash et Rage Against The Machine, s'est fait apprécier du public à priori hostile à ce genre de musique. Après quelques signes de protestations au sein de la foule, la prestation de Jay-Z a calmé les ardeurs pour laisser place à un spectacle bien mené et agrémenté de vidéos sur les écrans géants. Quelques photos et vidéos dans la suite.
Jay-Z n'avait pas la tâche facile et s'en est bien sorti, seuls quelques réticents ont boudé le concert, comme celui filmé en fin de cette vidéo HD.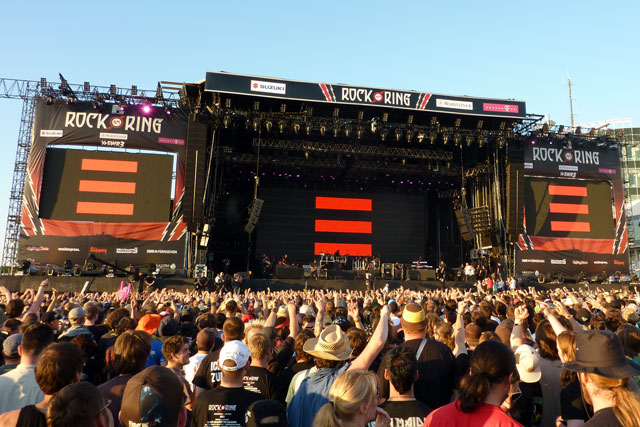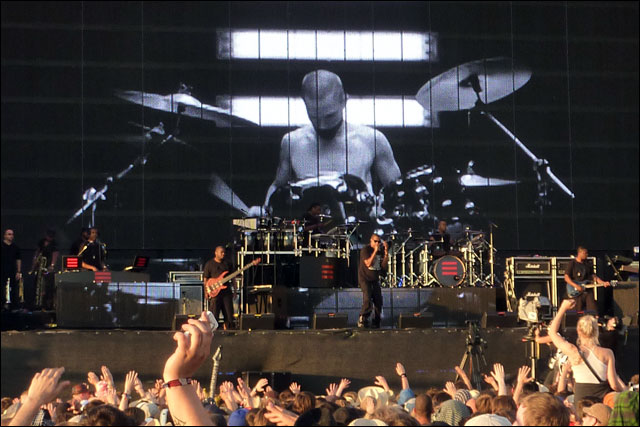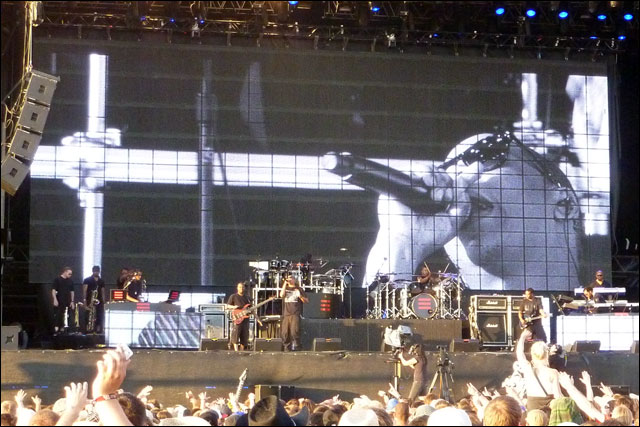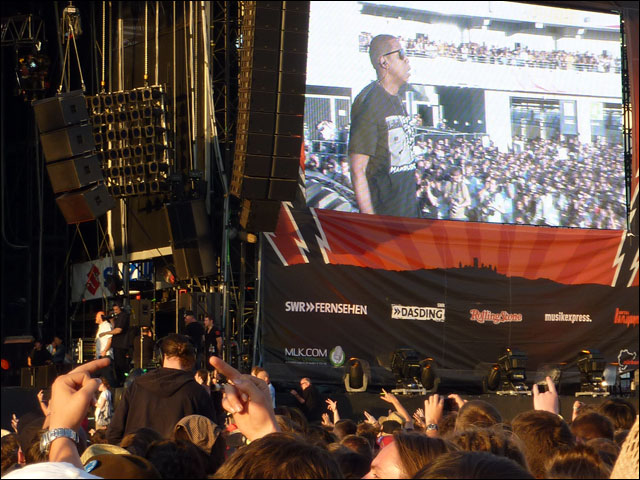 Setlist de Jay-Z au Rock am Ring 2010 :
Dynasty Intro
Run This Town
Diamond Is Forever
On to the Next One
D.O.A. (Death of auto)
Doors/Takeover
99 Problems
Is that your chick?/Smack my bitch up
Can I Get A…
Punjabi
Give It To Me
Public Service Announcement
Heart of the City (Ain't No Love)
Empire State of Mind
Dream on/A dream
Dirt Off Your Shoulder
Hovi Baby
Jigga What, Jigga Who
Swagga like us/Jockin' Jay-Z
Thank You
Hit-Medley
Big Pimpin'
Hard Knock Life
NUMB Encore
Photos et vidéos m'appartiennent.