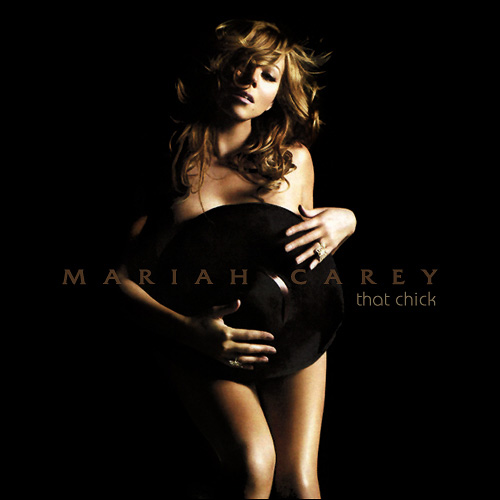 Le prochain album de Mariah Carey est prévu pour le 1er avril 2008 et s'appellera : That chick. Il ne sera peut-être disponible en Europe que quelques semaines plus tard, il n'y a pas encore d'informations à ce sujet. La pochette sera l'image ci-dessus, on y voit donc une Mariah Carey sexy et presque nue. A presque 38 ans, la belle chanteuse américaine a à nouveau collaboré avec des grands noms du milieu pour ce nouvel opus qui parait 3 ans après The emancipation of Mimi : Jermaine Dupri, Polow Da Don, Will.i.am, T.I., Bryan-Michael Cox, Stargate, T-Pain, Damian Marley, Danja, DJ Toomp, Amanda Ghost, The-Dream, Tricky Stewart, Rodney Jerkins, ainsi qu'un duo avec Janet Jackson (qui sort aussi un nouveau disque, Discipline). Au contraire de ce qui était initialement prévu, ce sera Def Jam Records qui devrait s'en occuper selon Billboard. Après plus de 200 millions de disques vendus dans le monde pour la diva, ce quinzième album doit être dans la continuité du précédent qui avait été l'album le plus vendu de l'année 2005. Des singles sont déjà prévus pour les diffusions radio et sorties en CD 2 titres : tout d'abord Touch my body, chanson pour laquelle l'artiste est en train de tourner le clip vidéo, on parle aussi de Bye bye, Cruise control aux sonorités jamaïquaines, Migrate avec T-Pain, une balade avec Love story, ou encore Lovin' you long time plutôt pop.
La sortie du DVD de sa tournée The Adventures of Mimi Tour n'a pas fait grand bruit en Europe, pourtant disponible depuis plusieurs semaines. Ce live enregistré le 8 octobre 2006 à Anaheim (Californie) comporte 2 DVD : le concert avec 19 chansons et des bonus (making of, chansons karaoké).
Edit : Une nouvelle vient de tomber, comme quoi l'album pourrait finalement s'appeler E=MC². La sortie est maintenant prévue pour le 15 avril prochain, Touch my body reste le premier single qui en sera extrait.


Tracklist prévue du nouvel album That chick – ou E=MC² :
Lovin' You Long Time
Touch My Body
That Chick
Thanx for Nothin'
For the Record
Migrate (featuring T-Pain)
Cruise Control (featuring Damian Marley)
Love Story
OOC
Bye Bye
For Real
Heat
Setlist du DVD The Adventures of Mimi Tour :
It's Like That
Heartbreaker
Dreamlover (Remix Juicy/Notorious B.I.G. song)
My All
Shake It Off
Vision Of Love
Fly Like A Bird
I'll Be There (duo avec Trey Lorenz)
Fantasy
Don't Forget About Us
Always Be My Baby
Honey
I Wish You Knew
Can't Let Go
One Sweet Day (featuring Boys II Men)
Hero
Make It Happen
We Belong Together
Fly Away (Butterfly reprise)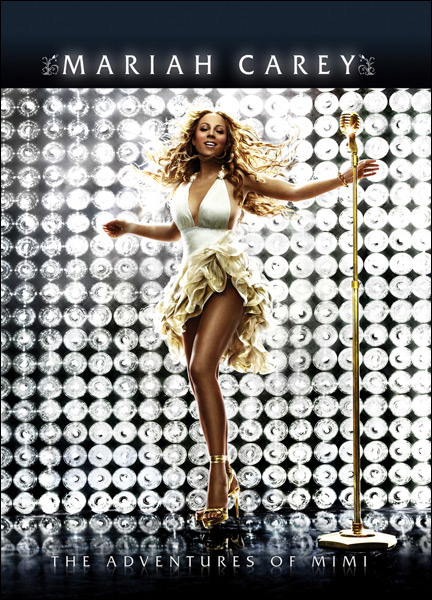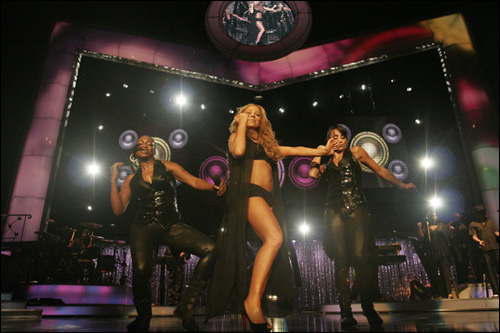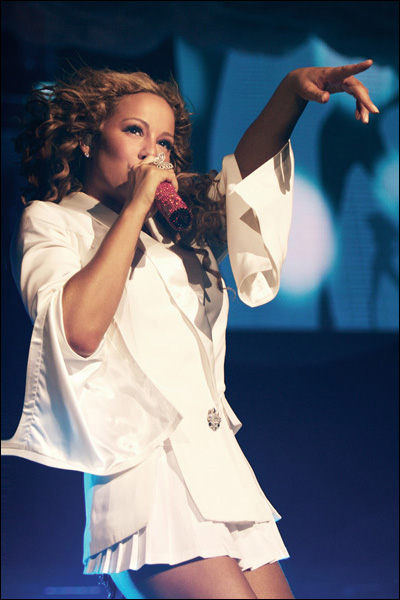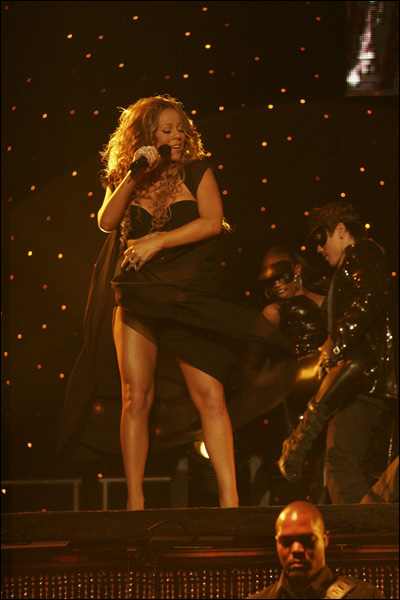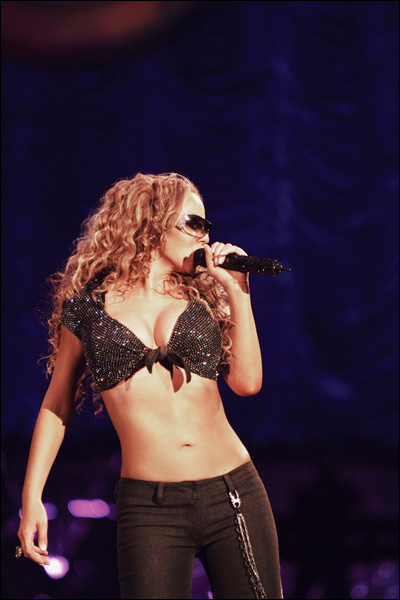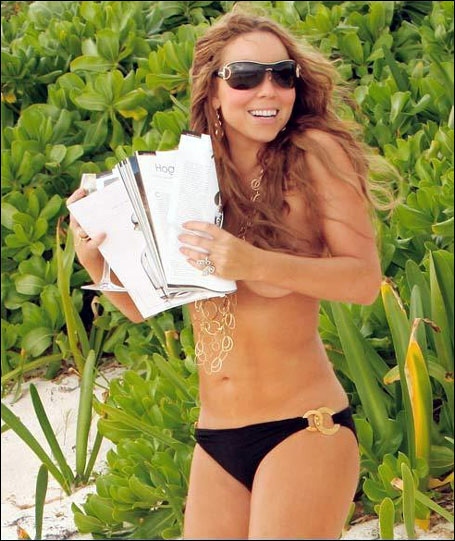 Mariah Carey, 37, isn't shy when it comes to revealing her body. And why should she be? Mimi was spotted topless on the beaches of the Caribbean yesterday, sporting a skimpy little bikini bottom and carrying a well-placed magazine. Crap – she picked a lousy time to learn how to read.