La programmation finale et officielle des Eurockéennes de Belfort 2008 a été annoncée. Les premiers noms étaient tombés il y a un mois et on craignait que seuls les Massive Attack, Moby, Offspring et Ben Harper ne soient les grosses têtes d'affiches de l'évènement : il n'y a malheureusement rien de beaucoup plus attirant que ces artistes. La chanson française est encore une fois à l'honneur et on espère que le festival rencontrera un meilleur succès que l'édition 2007. Prix de la journée : 38,50€ (37,00 + 1,50 de frais) et le pass 3 jours : 87,50€ (85,00 + 2,50), disponible à la Fnac, Auchan, Cora, Leclerc, Ticketnet, etc. Programme complet dans la suite de cet article.


Vendredi 4 juillet 2008
A Place to Bury Strangers
Arno
Ben Harper
Biffy Clyro
Cadence Weapon
Calvin Harris
Cat Power
Comets on fire
dEUS
Faso Kombat
Franck II Louise – Drop It !
Galactic avec Lyrics Born
Genghis Tron
Gossip
Keny Arkana
La Bande Originale – création
Massive Attack
Missill
Nortec : Bostich & Fussible
Raspect Soundsystem
Soko
T
The Mondrians
Yules
Samedi 5 juillet 2008
Alborosie
Camille
Cavalera Conspiracy
CSS (Cansei de ser sexy)
Daniel Darc
Fucked up
Generic
Grinderman
Kasaï All Stars
Lady Saw & The Srucialists
Love Motel
Midnight Juggernauts
N*E*R*D
Pulpalicious
Red Sparowes
Santogold
Sébastien Tellier
Shape of Broad Minds
Sharon Jones & Dap Kings
The Dø
The Wombats
Tunng
Vampire Weekend
Xavier Rudd
Dimanche 6 juillet 2008
Babyshambles
Band of Horses
Battles
Cali
Dan le Sac v/s Scroobius Pip
Danko Jones
Electric Electric
Ez3kiel
French Cowboy
Future of the Left
Girl Talk
Gnarls Barkley
Holy Fuck
Lykke Li
MGMT
Moby
Moriarty
Nash
Seasick Steve
Sinik
The Blakes
The Offspring
The Seducers
Yeasayer
_____________________________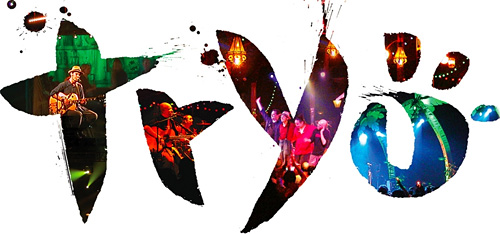 Ajout d'autres concerts à venir : la tournée française du groupe de reggae acoustique Tryo. Après avoir fait une pause de quelques mois pour leurs projets personnels, les membres de la troupe refont une série de concerts, toutes les dates ici.